Beauty and the Devil
Partagez votre avis en écrivant une critique !
Vous connaissez cette oeuvre ? Donnez votre avis et partagez ainsi votre expérience avec les visiteurs de Manga Sanctuary !
Donner mon avis
Dernières critiques du staff
3
par chris936 mar. 17 juil. 2012
0 commentaire
Beauty and the Devil est un one-shot sans grande originalité, qui ennuie plus qu'il ne divertit. Il s'agit donc d'une histoire d'amour improbable entre une jeune fille, Rin, et un Roi démon sorti de nulle part du nom de Charles. On retrouve à peu près tout ce à quoi on pouvait s'attendre après avoir lu le synopsis. Charles est évidemment très entreprenant, se fait souvent repousser même si ce n...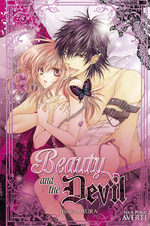 4
par Sherryn dim. 10 juin 2012
0 commentaire
Beauty and The Devil ressemble à l'oeuvre d'une mangaka débutante (j'ignore si c'est le cas ou non), prometteuse dans le trait mais encore maladroite au niveau du fond. Visuellement, ce shôjo s'avère plutôt beau, avec une mise en page soignée et un graphisme très détaillé, bien que le trait imprimé très fin donne finalement une impression de fouillis à l'ensemble. Certains éléments s'avèrent p...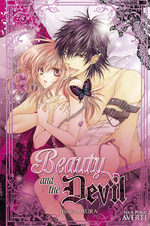 Acheter Beauty and the Devil
Dernières critiques
Actualité